– THE BARNES FAMILY and HIGH LEE HALL-
- Copyright do not reproduce without express permission of author -

The history of the High Lee estate is intricately linked with some of the towns most important industrialists of the 19th century. Most notably Thomas Barnes, a man whose name appears often in any research of the early 18th century history of New Mills, and yet remains elusive. The early origins of Thomas Barnes and how his family came to their money remains obscure, but paper production seems likely. However, they were forward thinking entrepreneurs and moved with the times switching to cotton production and expanding their business when they saw an opportunity. He and his brothers were amongst the men who shaped the early progress of the town. The association by marriage of the Barnes and Schofield families is interesting and the 'Gentry' of the time appear a close community. The building of High Lee Hall was a huge statement of social position and confidence in the future, made unfortunately just before a painful slump in the cotton trade, which hit the area particularly badly.
Following the departure of Thomas Barnes High Lee attracted several men of great standing and industry, Joseph Bennett, William Scowcroft Lowe and Joseph Arnfield.


1781

John Barnes is recorded as the tenant of Tor Top Mill. The mill is first mentioned in the will of Thomas Bower in 1730. It stood in the area between the Chainhorse house and Midland Railway Bridge. In 1793 it was described as 'a paper mill, with a powerful head of water for working the same, drying house, stove and other conveniences, and lands adjoining.'

1802-

Tor Top Mill was owned by several different people over the twenty years from 1781, but in this year John Barnes is named as both proprietor and occupier of the house and paper mill at Torr Top. It appears that he had now bought the premises and was living in the house, which stood in the area now covered by Torr Top car park. This would have been a substantial house and garden. It would seem that the Barnes family consisted of three brothers John the eldest, James and Thomas the youngest brother. All later described as cotton spinners.

1806- 7

The family seems to have built a new factory or considerably altered the existing buildings at Tor Top Mill in order to change from paper production to cotton spinning. John Barnes, proprietor. John Barnes occupier of new factory.

1812

Grove Mill Cotton Factory to let. No confirmation that John Barnes & Co took the mill at this time, (first confirmed 1824) but by 1828 they were so well installed that the mill appears on maps as Barnes Mill, whilst Torr Top Mill had acquired the local title 'Barnes Top Shop.' Grove Mill remained John Barnes & Co, cotton spinner & manufacturer until 1846.

1828

The common lands in the Hamlet of Whitle are divided and sold. This included Broadhurst Edge, Shaw Marsh, High Lee and land in the Torrs. At the auction Thomas Barnes bought, amongst other lots, all the parcels of land that today comprises the High Lea Estate.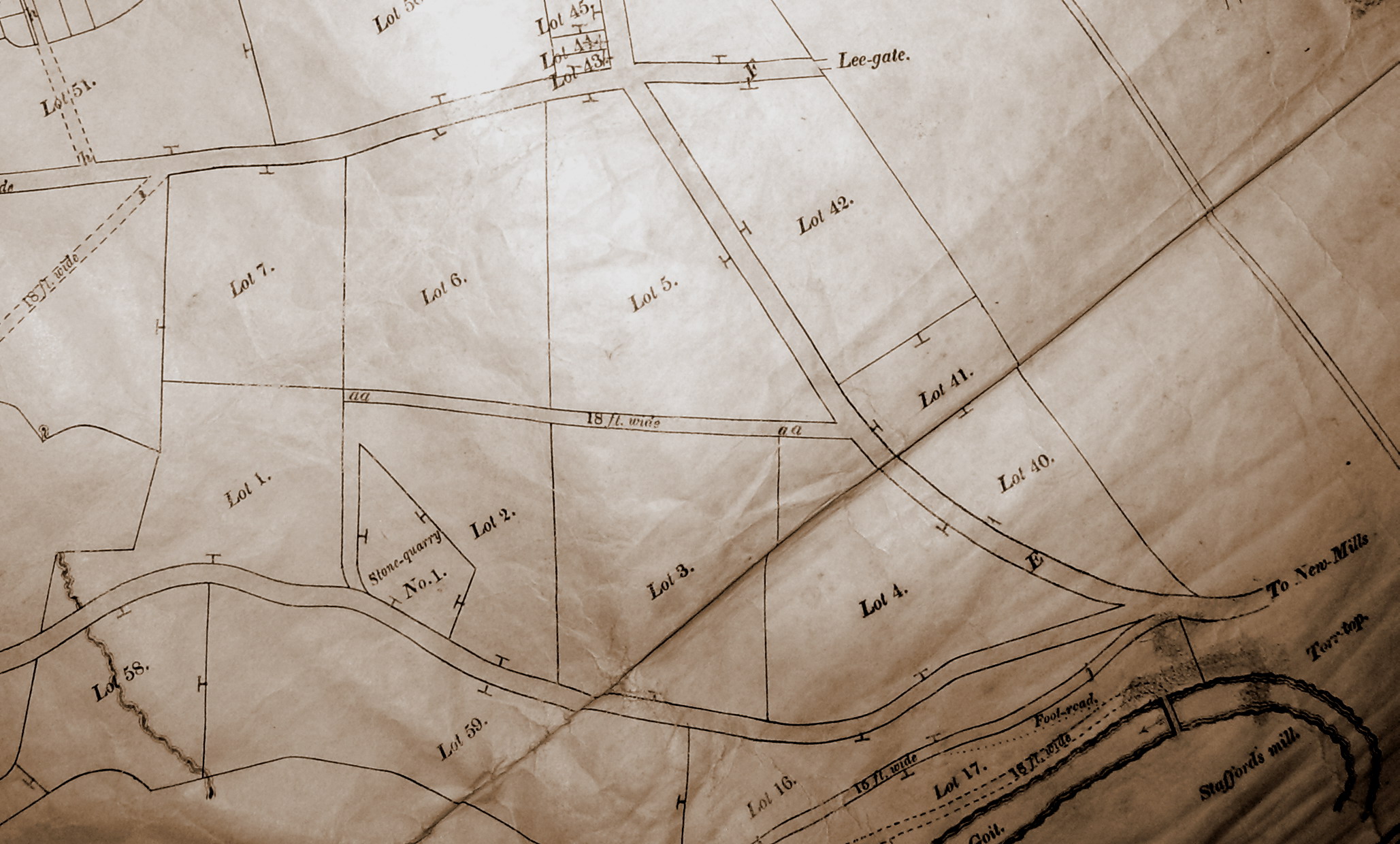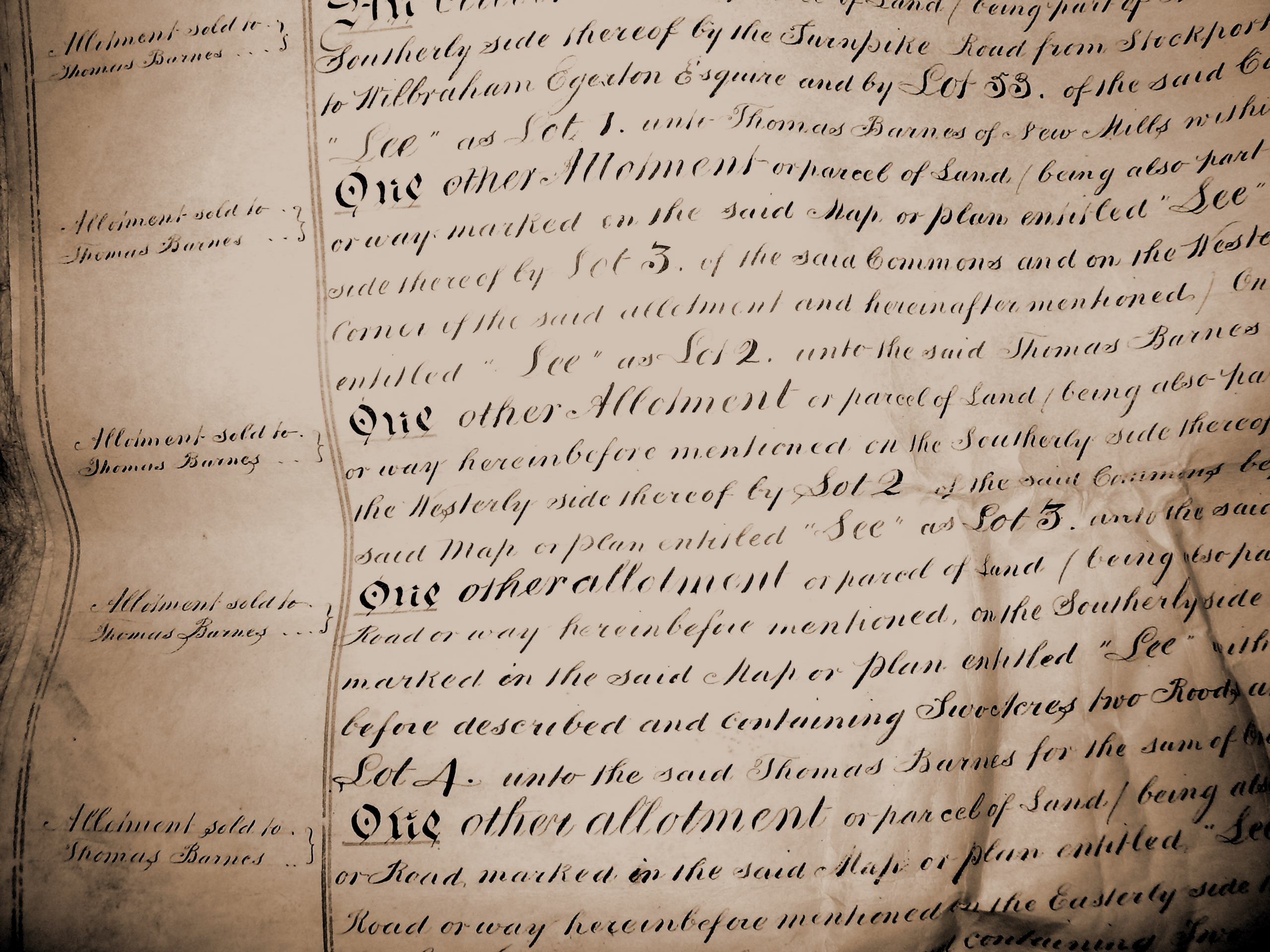 1835

Pigot's commercial directory of New Mills Gentry and Clergy records Mr John Barnes, Tor Top, New Mills. Also recorded are Thomas Barnes & Co. Cotton spinner and manufacturer.

1840

In March the obituary notice of Mrs Ann Schofield appeared in the Derbyshire Mercury.
On the 5th March, at the house of her brother, Mr Thomas Barnes, High Lea, Near New Mills, Mrs Schofield, relict of Mr Samuel Schofield, Warksmoor House, near Disley. She lies in the Methodist Chapel yard.
The marriage of Ann Barnes to Samuel Schofield would have represented a very powerful union between two of the biggest manufacturing families in the town, and demonstrates the close knit nature of the gentry at the time. Ann Schofield lies in the tomb of Jacob Fell who was himself manager of Tor Top Mill in 1846.

1841 (Census)

The first national Census took place in 1841and others followed at 10-year intervals. The results provided a snapshot of communities at that time. The information asked for was limited, but none the less fascinating. Households and properties were allocated a number rather than an address and I have shown the numbers allocated with this first census.

Household 308. Household consisted of a large house, yard, garden and road. It stood to the left of the Chainhorse house largely under what is now the car park. Mary Barnes was still resident here as late as 1857.
John Barnes age 61, Occupation Ind (retired) owner,
Mary Barnes age 57, wife.
Hanah Arden age 25 possibly a servant.

Thomas Barnes & Co own large amounts of property in New Mills including the following: -

Property 300. Cotton Mill at Tor Top Mill known as Barnes Top Shop, warehouse, stable and gardens. All around Chainhorse house.
Property 301. Vacant land (back Union Road).
Property 299. Cottage. Gig House, Smithy, Road and Land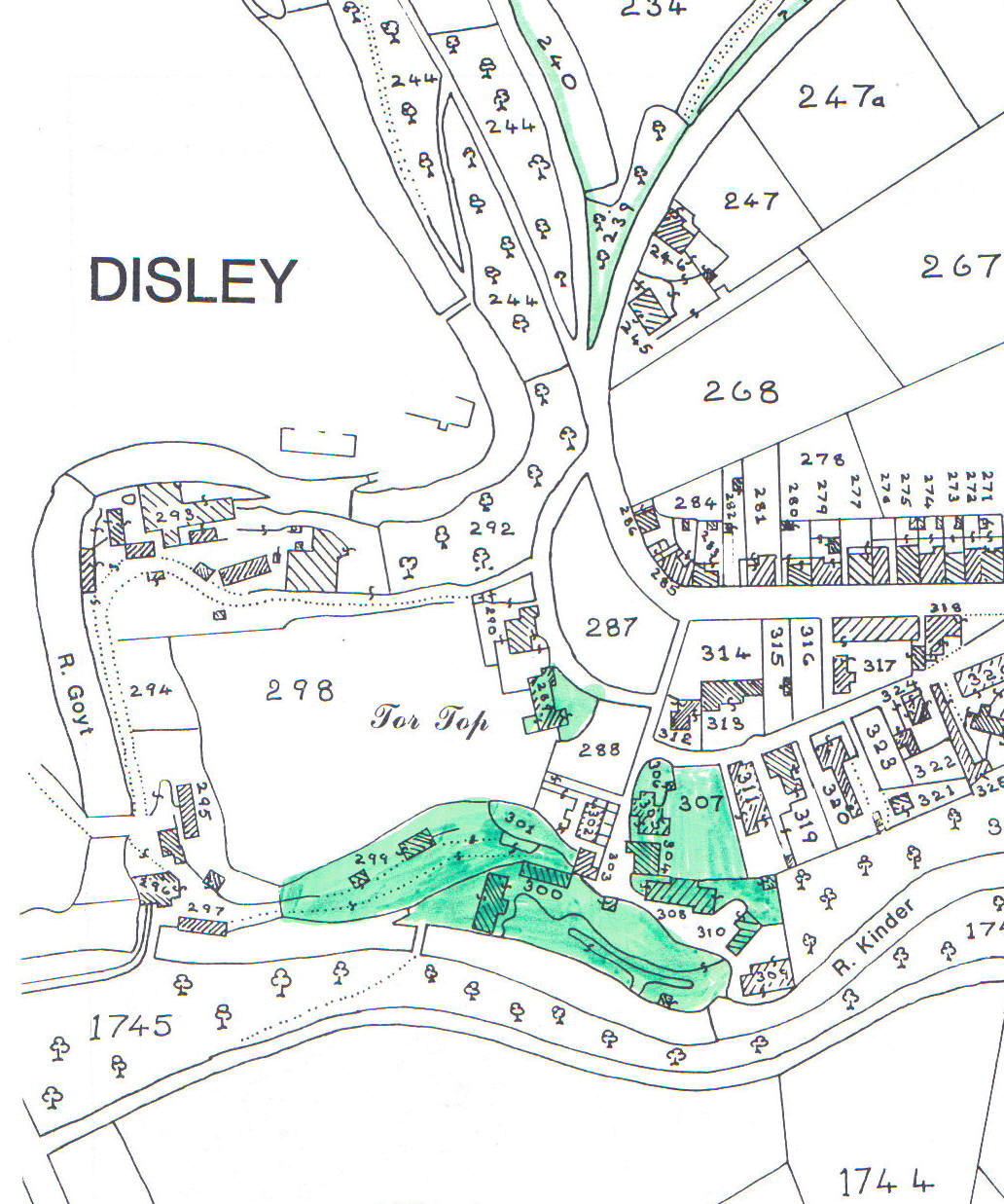 Thomas Barnes also occupied -
Property 258. Will Field off Longlands road, possibly these fields were used for horse grazing / resting.
Property 289. Joint occupant of a barn, stable, shippon and yard near present bus station.

Property 235. Thomas Barnes owner/occupier of High Lee Homestead and the associated estate of over 16 acres. No list of residents was included in the census. The estate is undeveloped with no out buildings. The quarry on Hague Bar Road is shown, and it is possible that the stone for the house was quarried from there. The field walls are still in place and each field is named. From this census evidence and the evidence of the earlier notice of the death of Ann Schofield, wife of the late Samuel Schofield, who was living at High Lee with her brother Thomas at the time of her death, it seems certain that Thomas Barnes established the High Lea Estate and built the Hall or as it was then called the Homestead. It also seems certain that he was resident there for only a relatively short period. There has long been a tradition in New Mills to refer to High Lee Hall as Farthing Hall. It is said that the house was built using the farthings mill workers were fined from their wages for bad time keeping or shoddy work. That tradition almost certainly dates back to Thomas Barnes and workers at the Torr Top Mill.

In addition to property 235. The estate comprised of
227 Coughing Spout Pasture.
229 Further High Lee Pasture
234 High Lee Meadow
236 Upper High Lee Arable
240 Building land (Meadow)
231 Fishpond
232 Plantation and road adjacent
228, 230, 237, 238, 239 Plantation (woodland).

1846

In this year both Barnes Mill (Grove Mill) and Barnes Top Shop (Torr Top Mill) change ownership.
The1840s were known as the 'Hungry Forties.' Manufacturing industries were in depression throughout Britain. 'Perhaps no place in England labours under more intense and heartrending suffering than in New Mills, owing to the unparalleled stoppage of almost all commercial operation.' Stockport Advertiser.
It seems the brothers sold up all their holdings and retired. Whether they found themselves in financial difficulties or not is uncertain.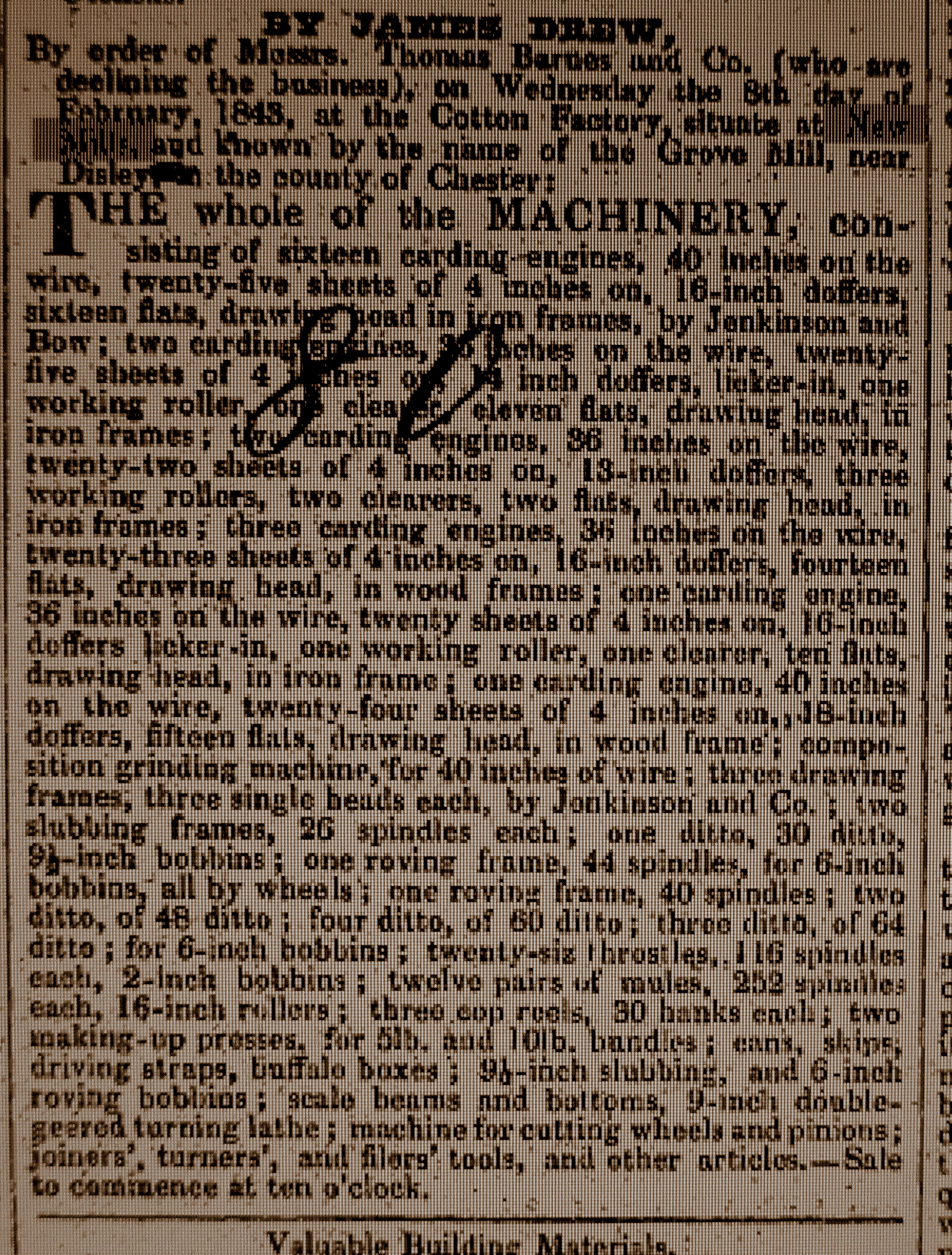 1848

November 6th James Barnes, of Grove Mill, dies aged 62. He is buried in the Methodist Churchyard.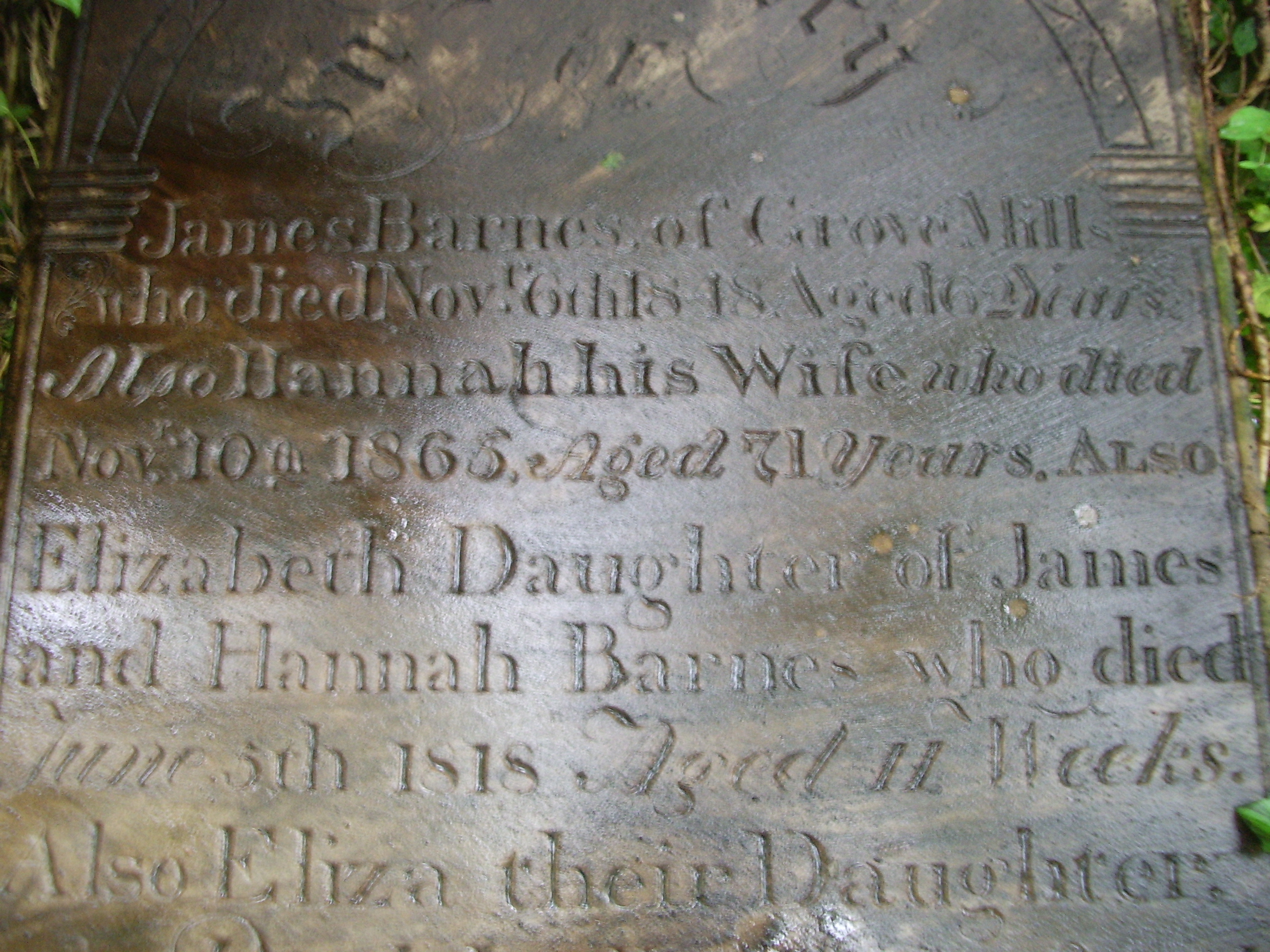 1866

May 5th 1866. Thomas Barnes dies at Warmbrook House, Chapel-en le- Frith. Aged 81.

SUBSEQUENT OCCUPIERS OF HIGH LEE HALL

1840-1848

Thomas Barnes acquired the land comprising the High Lee Estate in 1828 the house
appears to have been built in its present form by Barnes in the early 1830's.
It seems that Thomas Barnes remained resident at 'High Lee' only until the family had sold all its holdings in New Mills. Following his departure from High Lee to Warmbrook House, Chapel-en-le-Frith, in the late 1840's, several families occupied the hall.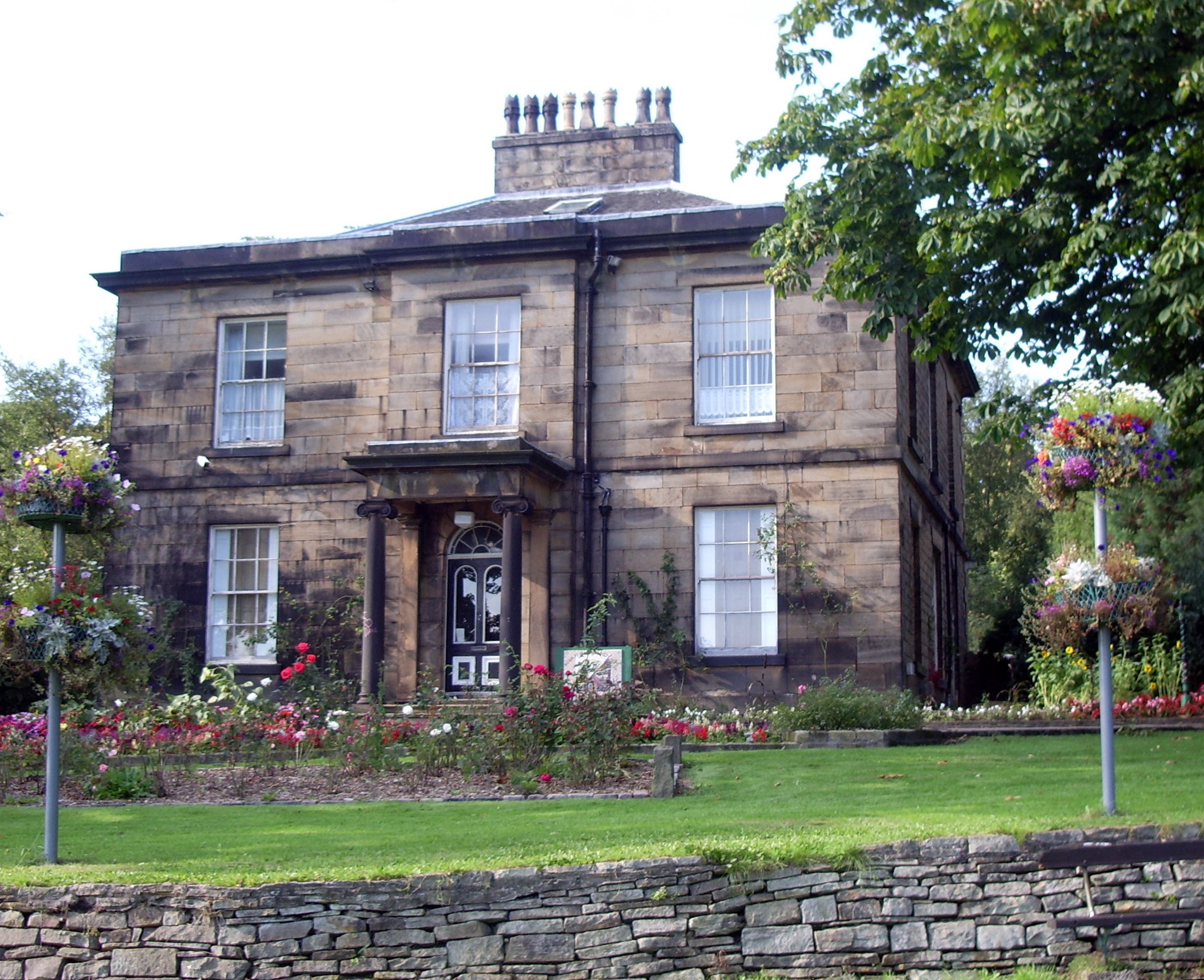 1848 -1860

Joseph Bennett, Master of the Garrison and later Birch Printworks took up residence following the departure of Thomas Barnes. He remained in residence until his untimely death at the age of 39 on 2nd December 1855. Perhaps the most interesting reference to Joseph's Bennett's residence at High Lee occurred after his death in the form of the notice of the marriage of his daughter on the 24th of June 1868. 'On the 24th inst. At St Peters, Rock Ferry, near Liverpool, Albert, only son of John Slack of Hayfield to Mary Jane, eldest daughter of the late Joseph Bennett, of High Lee, New Mills, Derbyshire.'

1851 (Census)

Joseph Bennett, age 33, Calico Printer.
Anne Bennett, age 3, wife.
Mary Jane Bennett, age 3.
Martha Annie Bennett, age 2.
Eliza Liddiard, age 20, House Servant.
Elizabeth Tomlinson, age 18, House Servant.

Joseph's wife Anne and his family were still resident in 1857. During this period the house was often simply referred to as 'High Lee'. Joseph had been born in Simmondley, and worked a mill there before coming to New Mills and taking over operations at The Garrison Printworks followed in 1843 by 'The Ravenslack' and later Birch Printworks. He relinquished his interests in the Simmondley mill in 1850, apparently to concentrate on Calico printing. He appears to have been a man very much 'on the up' at the time of his death.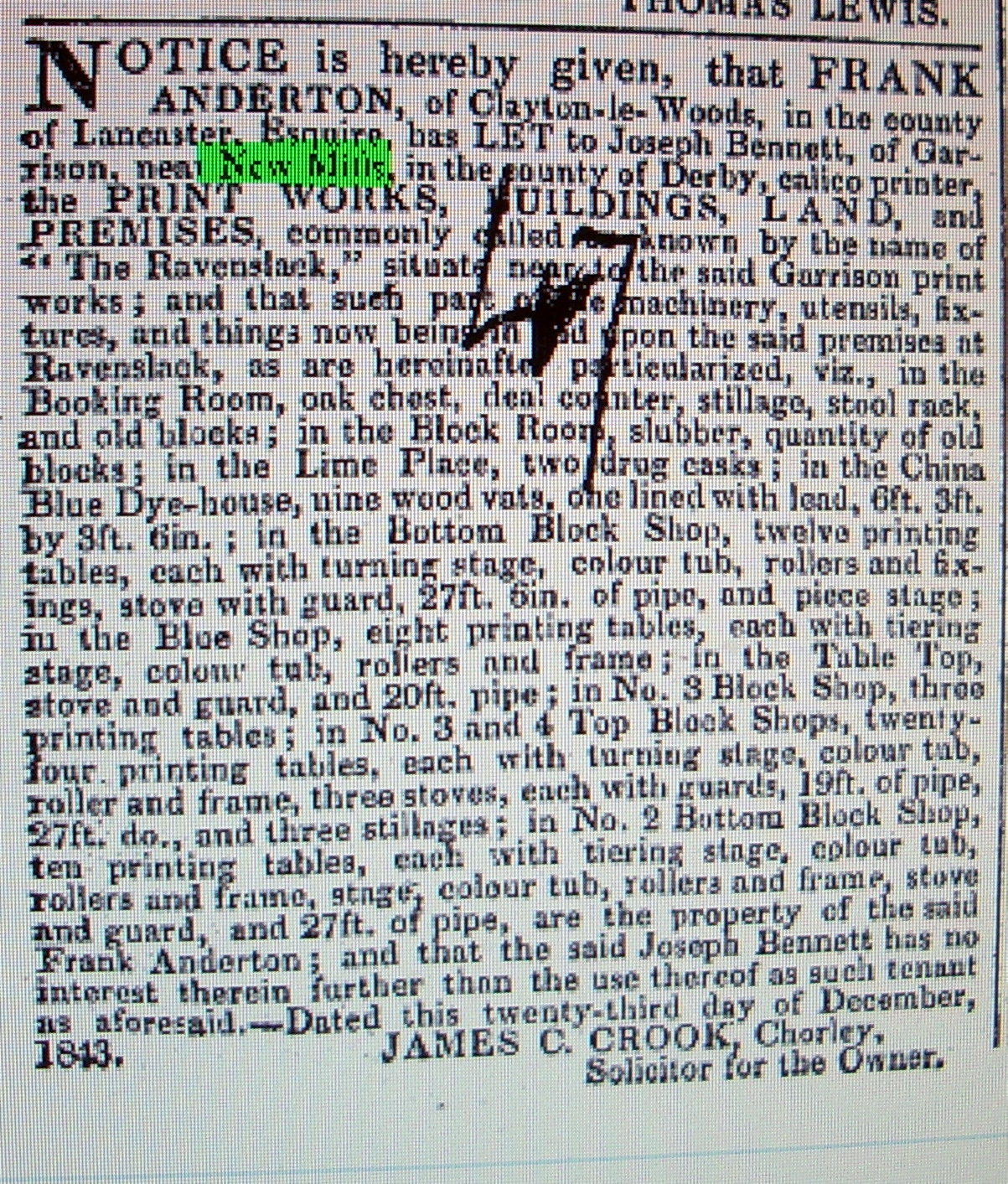 1861 (Census)

Frederick Midwood, age 42, Calico Merchant
Margaret Midwood, age 40, wife.
Emily Midwood, age 16, scholar.
Lucy Midwood, age 14, scholar.
Edwin Midwood, age 12, scholar.
Lizzie Midwood, age 11, scholar.
Margaret Midwood, age 9, scholar.
Florence Midwood, age 6, scholar.
Mary Midwood, age 4.
Lilian B. Midwood, age 2.
Sarah Buckley, age 29, Cook.
Mary Young, age 27, Housemaid.
Margaret Miller, age 33, Servant, Upper House.
Harriet Plumber, age 17, Servant, Under House.

This large family originated from Manchester, though they had moved around Cheshire before settling at High Lee. The youngest child Lilian was born at New Mills suggesting they had moved into the house around 1859. Harriet Plumber, the Under House servant was a local girl, born in New Mills. The other servants appear to have arrived with the family.

1864 -1870

Around 1864 the property was taken by Mr William Scowcroft Lowe Esq. Perhaps best know locally as the head of the company W. S. Lowe and Sons Ltd. The company operated Torr Vale Mill from 1864 until the 1990's. There are several references to Lowe's residence at High Lee, mostly in connection with his support of the Conservative candidate Augustus Peter Arkwright in the late 1860's. William Lowe's cotton spinning roots lay in Stalybridge, where he was at one time elected to the Town Council.

1871(Census)

The census of 1871 shows High Lee Hall to be unoccupied.

1871 -1874

Aaron Ferns Langford Esq. Aged 53.
Hariett Langford. Wife.
William Robert Langford. Son.
Aaron Langford died at High Lee on the 6th of January 1874. It is possible that his widow and son resided at the house for some years after his death.

1881(Census)

William Woodruff, age 34, Ironmonger and Farmer
Ellen Woodruff, age 32.
Olivia Woodruff, age 7.
Ethel Woodruff, age 6.
Mabel Woodruff, age 4.
William Woodruff, age 2.
Gertrude Woodruff, age 4 months.
Agnes Ennis, age 19, Domestic Servant.
Thomas Kirkham, age 24, Farm Servant.

At the time of the census the family had only recently moved to New Mills and into High Lee Hall, evident by baby Gertrude and the other children all been born in Hyde, Cheshire.

Around 1885 Mr Joseph Arnfield moved into High Lee Hall. Joseph Arnfield had a huge local reputation. He became the local county councillor in 1889, defeating no less an opponent than James Hibbert. He later became a Justice of the Peace. His assocation with Grove Mill meant that after a break of some fifty years the master of High Lee was once again master of the Grove Mill.

1891 (Census)

Joseph Arnfield, age 60, occupation, Master Steam Engine Builder.
Ellen Ann. Arnfield, wife, age 47.
Jannette Arnfield, daughter, age 30. House duties domestic servant.
Ellen M. Arnfield, daughter, age 4, scholar.
Eliza A. Ratcliffe, visitor, age 68. Widow. Living on own means.
Annie Mellor, age 20. General Domestic servant.
Second stable building shown on map.

1901(Census)

(Census) Joseph Arnfield age 71. Paper Manufacturer- employer.
Ellen Anne. Arnfield, wife, age 55.
Jannette Arnfield, daughter, age 41.
Mary Ann Mellor, age 30. General Domestic servant.
Frances A. White, age 15. Housemaid - Domestic.

Joseph Arnfield. Born November 24th 1829. Died on the 31st of January 1904.
The following is an account of his remarkable career.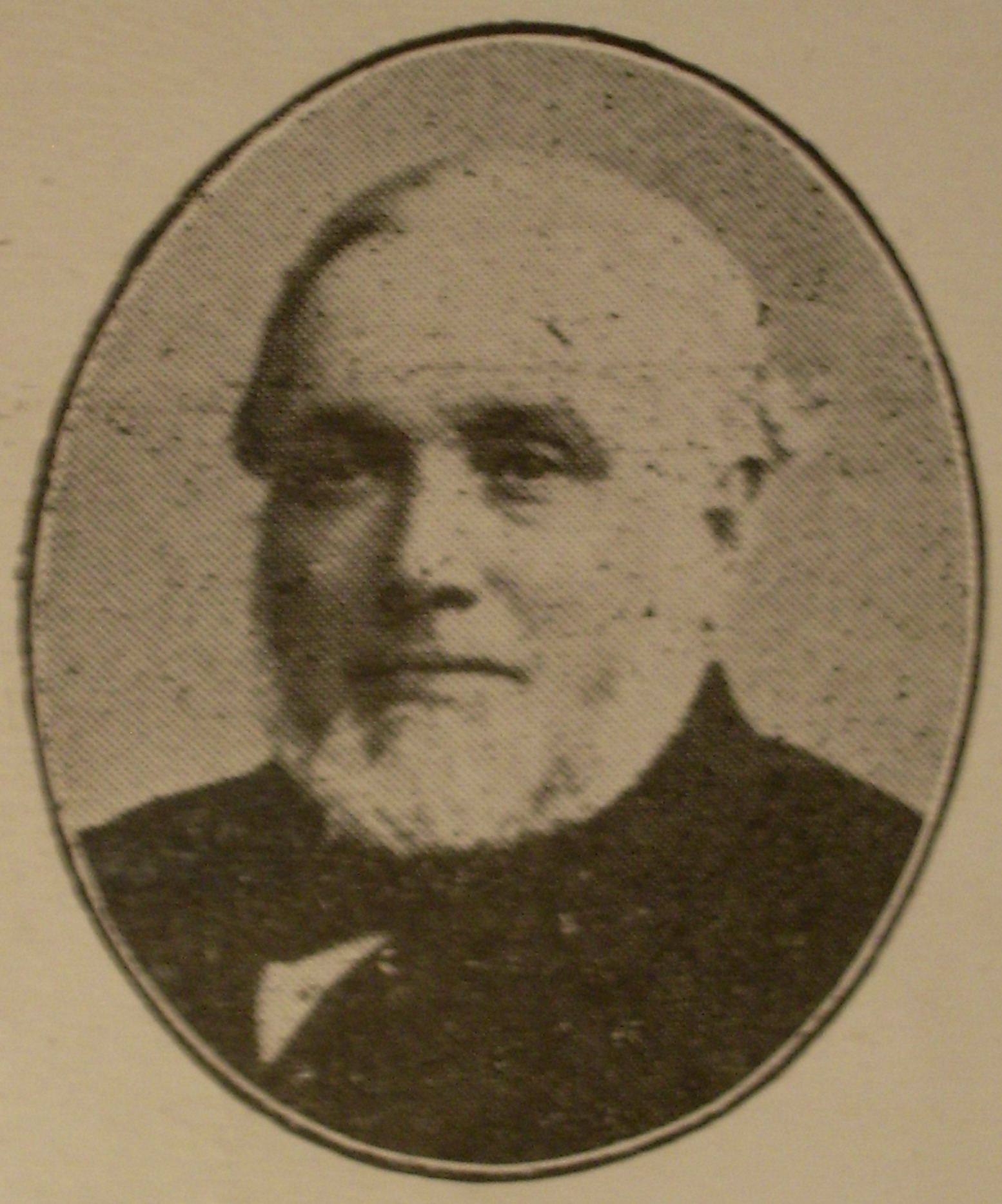 'Mr Arnfield had been ailing for some days, but had improved somewhat, and on Sunday afternoon was able to go out in the garden adjoining his residence. He went indoors again, and having remarked that he had to take care of himself, he sat down in his chair and quietly passed away.'
Born at Mellor, the late Mr Arnfield was the son of working class parents, and he himself had worked for half a crown a week when seven or eight years of age. He received practically no education, getting just a smattering at even school. It was most interesting to hear him relate his experiences there, and how he had to take his own candle with him to provide a light by which to see his books. He was, however a lad of indomitable energy and perseverance and determined to make his way in the world. He became dissatisfied with his low wage at home, and left his native hills to go to the neighbouring town of Stockport, where he got employment in an iron foundry, and there received the early training that made him such an accomplished mechanical engineer. Thinking however that there was abetter chance for him in the cotton trade, he took over the Phoside Mill at Hayfield, about 1852, and there commenced work as a cotton spinner. He remained there until about 1857, when the mill was burned down. After the mill had been destroyed Mr Arnfield went to New Mills, and along with his brother Edwin, he founded the Globe Ironworks and Foundry. It was only a small building at first, but was extended from time to time, and the excellence of the machinery became known throughout the country. After many years both Mr Joseph Arnfield and Mr Edwin Arnfield withdrew from the firm and the business was taken over by Mr Thomas Owen Arnfield, the formers son, but it still retained the name Messrs J. and E. Arnfield. Joseph Arnfield was the principal proprietor of the New Mills and Hayfield Gas Company, which was a splendid paying concern under his excellent management. He disposed of it to New Mills Local Board just before the dissolution of that body and the formation of the New Mills Urban District Council. Mr Arnfield then turned his attention to the Grove Paper Mills, of which he was the principal propiertier and managing director. With this concern he worked most energetically, being there early and late almost every day up to his seizure, in fact his first heart attack was in the board room at Grove Mills, the Monday previous to his death immediately after a meeting of the directors over which he had presided. He was also at one time the chairman of the Torr Mill Spinning Company. As an employer Mr Arnfield was a kind, generous, and fair, and was greatly esteemed by the work people of the various concern with which he was connected.
In politics Mr Arnfield was a staunch and ardent Liberal of the old school and one of the oldest freeholders in the district. He was a prominent politician under the old regime when New Mills was part of North Derbyshire Division and the constituency returned to members to the House of Commons. He was often the chairman of public election meetings, and of Liberal demonstrations in New Mills. He was announced to preside at a Liberal a few weeks ago, and unable to be present he sent in an interesting letter giving personnel experiences of protection, which was his last political message to the Public of New Mills. Mr Arnfield was the president of the local Liberal Club, and when many prominent Liberals deserted the party on the Home Rule question, he remained true to the old faith, never swerving in his loyalty, no matter what were the vicissitudes of the party. On many occasions he entertained the Liberal candidates and speakers during election times at his residence at High Lea Hall. Although never a candidate for local council elections, he often took a prominent part in the propaganda work, and was untiring in his work for the public weal. When the first County Council elections took place, the late Mr Mackie was immediately appointed an alderman, and Mr Arnfield succeeding him was the first County Councillor for New Mills and on his retirement was succeeded by Mr H Barber, J.P.
Over a decade before his passing Mr Arnfield was placed on the commission of the peace for the county of Derby and in that capacity his justice was always tempered with mercy, and he frequently gave sterling advice to people who were brought before him. There were only two magistrates who were his seniors, Mr James Hibbert and Mr Thomas Bennett. In religion Mr Arnfield was a prominent Wesleyan, and came of an old Wesleyan family. For about half a century he was closely connected with the New Mills Wesleyan Chapel and school, and besides being a liberal contributor to the funds, was a trustee of the chapel, school and ministers residence. He contributed to every Nonconformist Sunday School in the town, and frequently assisted by his purse the Nonconformist chapels. He was a subscriber to every friendly society in the town, being a great believer in the thrift of the working classes. He also supported the cricket and football clubs. Mr Arnfield was exceedingly fond of music, and one of the most liberal supporters and subscribers of the New Mills Old Prize Band. He frequently invited the band to his residence, and the members gladly entertained him with their music. He purchased the High Lee Hall, coming from Springfield Villa, on Spring Bank to reside there.
In the truest sense of the word Mr Arnfield was a self made man and occupied a position of influence and affluence solely by his own energy, skill, and perseverance and was a sterling example of what may be accomplished by the procession and legitimate exercise of those invaluable qualities. He was one of the pioneers of New Mills industry, and the town owes no little of its success to his enterprise. In public life he ever sought the greatest good for the greatest number, as was evidenced by his actions, and in all things it may be said of him that he wore the white flower of a blameless life. He died full of years and honour, respected by his opponents, beloved by his friends, and New Mills mourns one of her most remarkable citizens, one of her pioneers, and one who ever sought to promote her highest and best interests.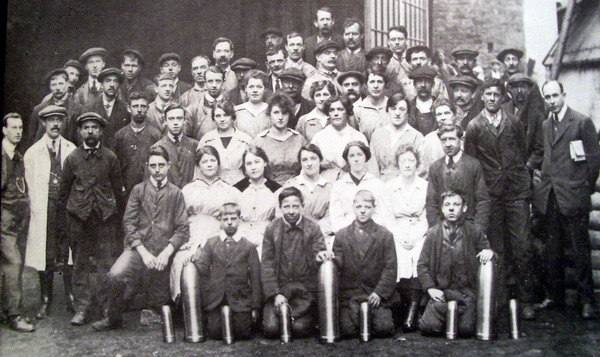 The funeral of the deceased gentleman was of the most impressive character. The foundry was closed for the day, and flags were flying half-mast there, at the Town Hall and at the Liberal Club. As the procession went on its mournful way to the New Mills Wesleyan Chapel, where the interment took place in the family vault, the blinds of the cottages were drawn, and the shutters of the tradesmen closed. The streets were very dirty, snow was falling, and everything seemed in keeping with the solemn event. All along the route were sympathetic spectators, there to pay their last tribute of respect to one who had done so much for New Mills and its people. At the head of the procession of mourners and representatives of every organisation in the district, marched a posse of the Derbyshire county police, including Inspector Burgess of New Mills.'

1937

The last private resident of High Lee Hall was Mr Thomas Owen Arnfield. The eldest son of Joseph Arnfield. In 1937 he decided to sell the property.
High Lee Hall and grounds were put up for auction on the 14th of June 1937 at the Queens Head Hotel. Following much speculation, chief interest for the people of New Mills was whether or not the council would bid. In the event a decision to bid was made just half an hour before the auction. A resolution in favour of bidding on the estate for use as a public park was passed at an hastily arranged meeting, by five votes to two. Councillor Broome-Cooper made the opening bid of two thousand pounds and it rose by hundreds to two thousand three hundred. The last bidder was a Mr Grimshaw, who it later transpired was acting on behalf of the council for he was accompanied to complete the formalities by councillors Heap and Boyle. Mr Thomas Arnfield expressed great delight that the property had been bought by the council.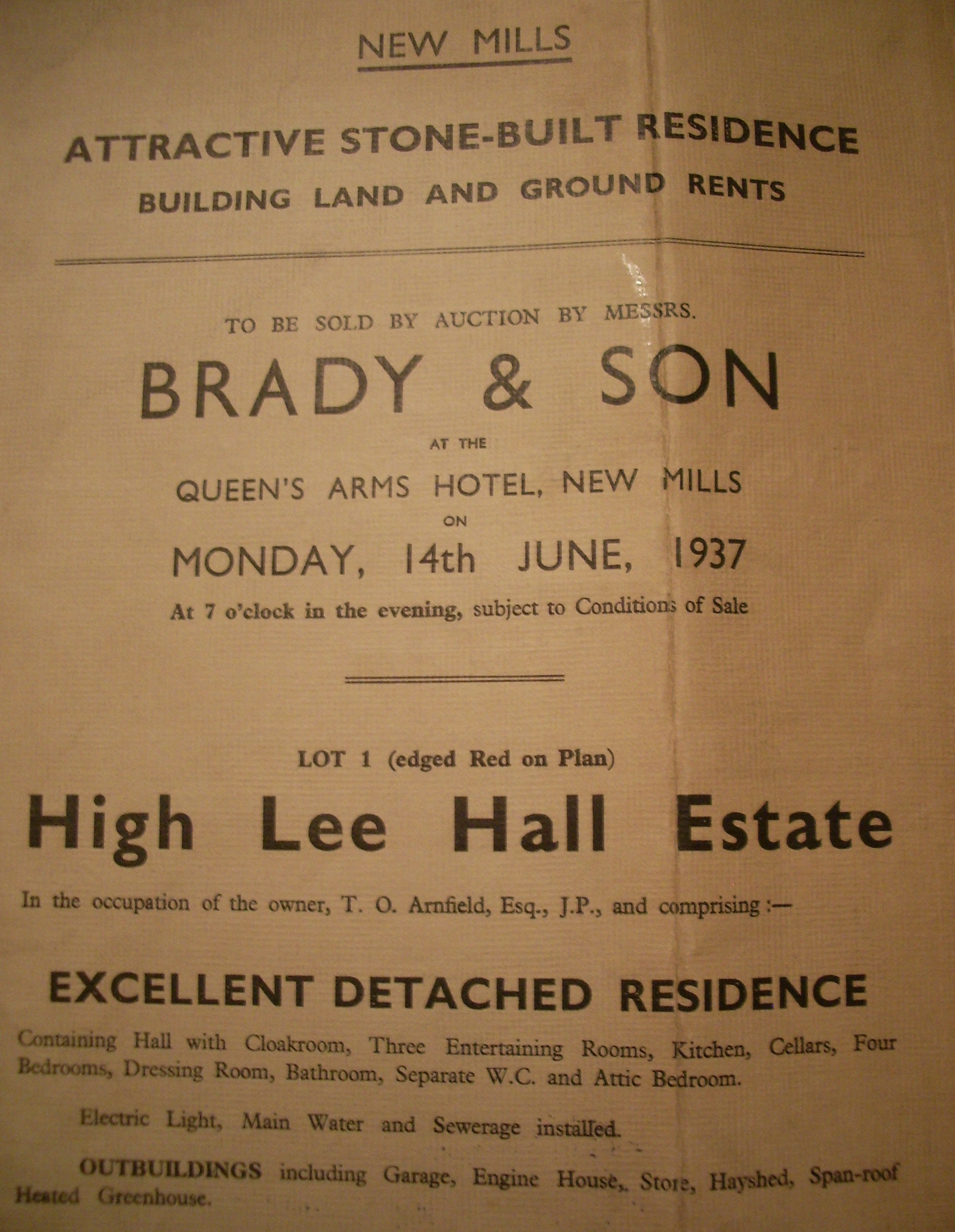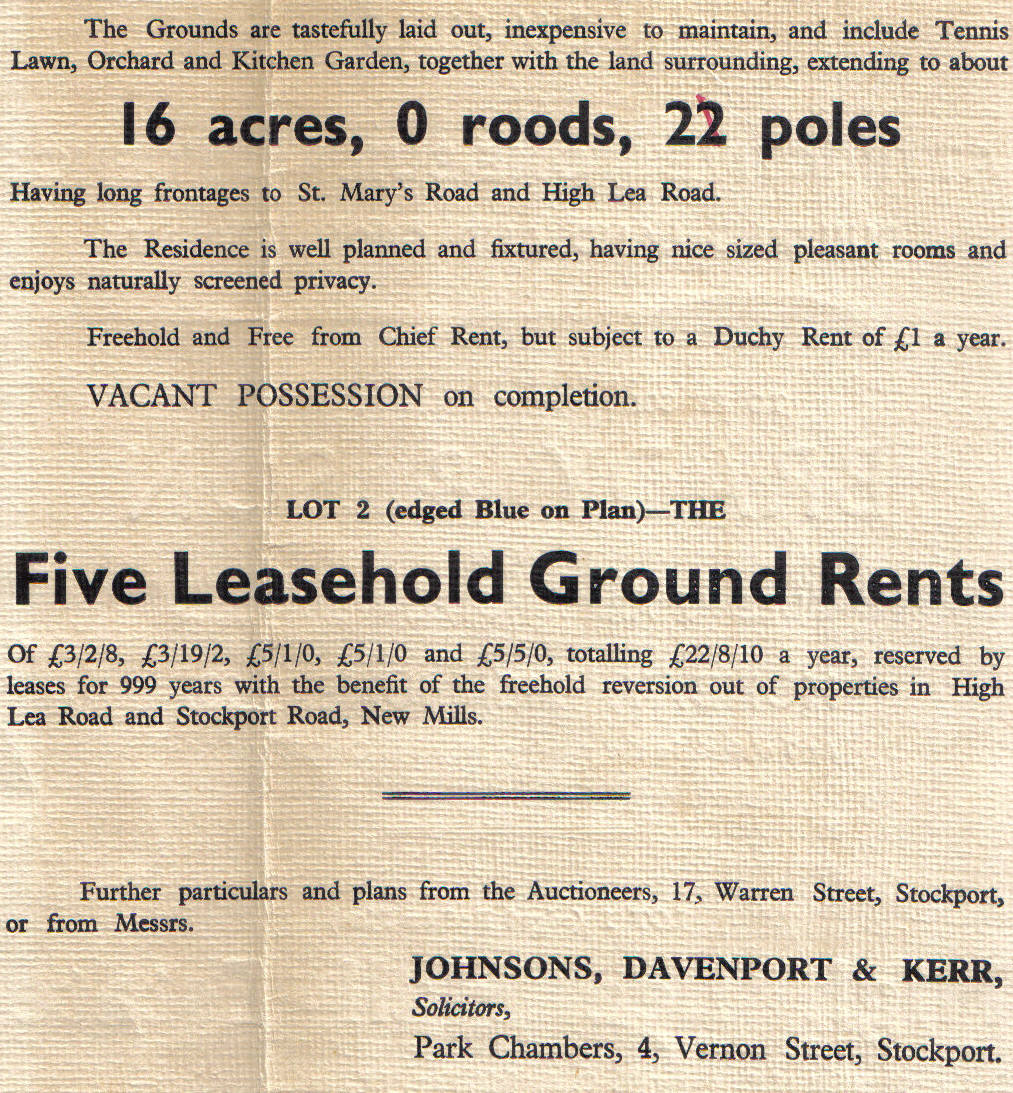 Thomas O. Arnfield. Born July 8th 1852. Died on the 6th of February 1941.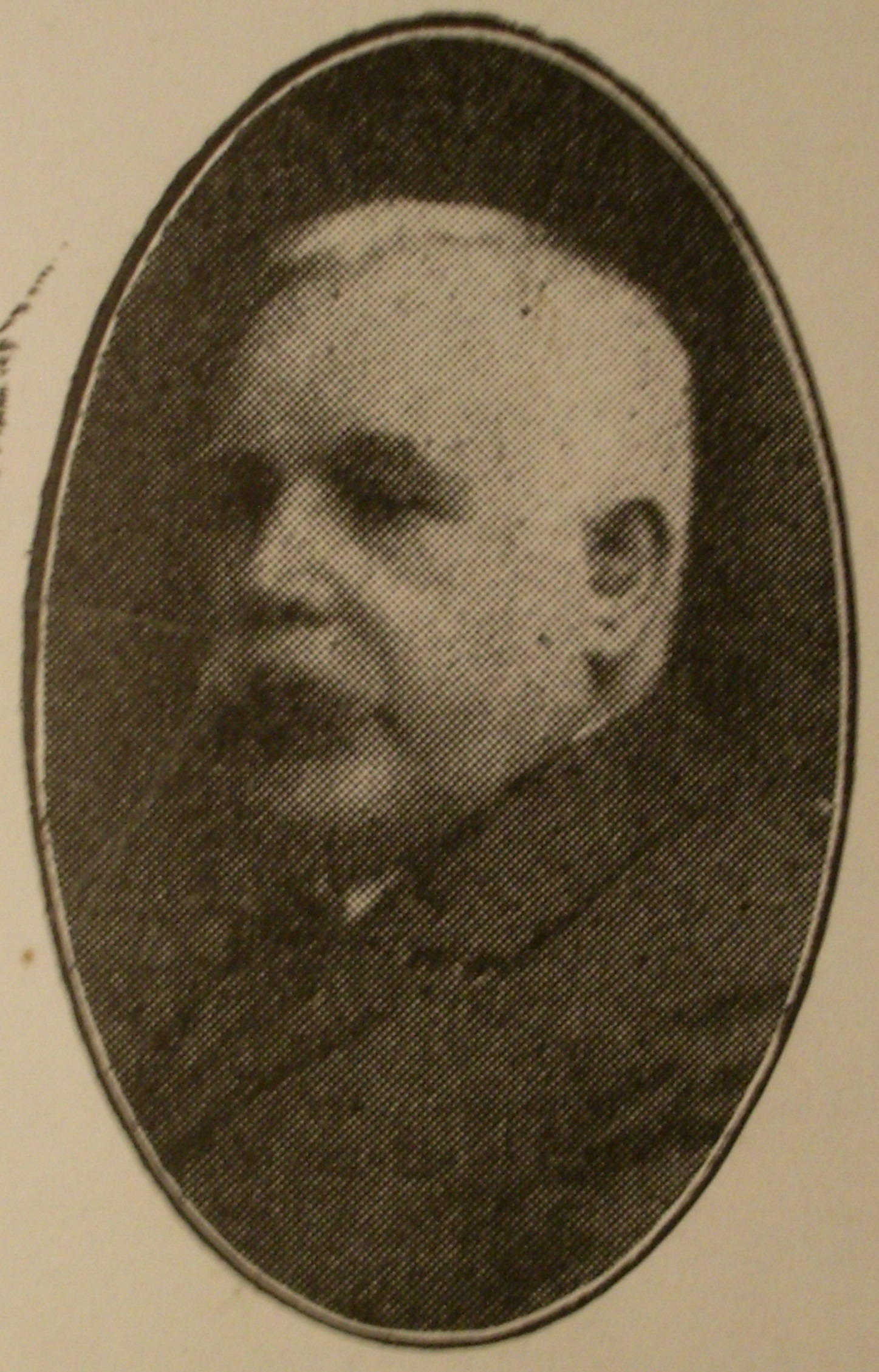 Mr Thomas Owen Arnfield was for many years the head of the firm of Messrs. J. and E. Arnfield, engineers, which was founded by his father, together with Grove Mill Paper Co. Thomas went there as an ordinary workmen when the building was finished and served his time as an engineer. He once recalled 'my father paid me like any workman and my wages were 12 shillings a week, including overtime.'
Mr Arnfield would recall with much pleasure that it was his father who designed the water wheel for the candlewick mill at Rowarth, at what is still known as 'The Little Mill' and that he and another workman of the firm had the job of erecting it. It was also Mr Joseph Arnfield who designed and erected the water wheel at Lumb Hole Mill, Kettleshulme. When he had served his time in 1875. Mr Arnfield joined the firm and succeeded his father as the head. The firm made an almost worldwide reputation for the excellence of their work. Situated in the heart of a district famed for its calico printing, the firm specialised in calico printing machinery, and did work for every firm of calico printers for miles around. At one time he did a great deal of business abroad, especially in Russia, France and Holland; of the last named country, where he had many personal friends, he was very fond. Eventually, the Calico Printers Association acquired the controlling interest in the firm, but for many years Mr Arnfield continued to take an active interest in the works. Altogether his association with the firm extended over a period of about seventy years.
The Calico Printer's Association moved the business to Guidebridge, and the Globe Engineering Works, which had found employment for New Mills people and trained many New Mills engineers, was pulled down, to the great regret of everybody who had ever been associated with it.
Mr Arnfield had a lifelong association with St George's road Methodist Church. He had been a member of the society for at least seventy years and was the oldest member for a long period. He was also the oldest trustee. Mr Arnfield saw many alterations and improvements made to the 'Old Ship' as the church is affectionately known, and he initiated the latest in 1936, when he switched on the electric light. In his younger days he was an enthusiastic Sunday School worker, was a general Sunday School secretary for many years and also a Sunday School teacher. At one period he was the circuit steward.

Public office never appealed to Mr Arnfield and he would not accept nomination for a seat on any public body. He was however, a strong politician on the Liberal side. He had much to do with the establishment of the present Liberal Club and with the return of Mr Oswald Partington as the first Liberal M. P. for the High Peak in 1900. He was president of the club at one period and that office carried with it leader of the party in the town. He was a capable public speaker with a thorough grasp of political questions.
Mr Arnfield was a member of the committee of the Mechanics Institute, which built the Public Hall, which is now the Town Hall for educational purposes.
In 1906 he was made a Derbyshire magistrate and his name remained on the Commission of the Peace until his death, a period of almost 35 years. He was the senior magistrate for New Mills district, but he had not sat on the bench for many years due to deafness.
The late Mr Arnfield was keenly interested in New Mills Nursing Association and was a trustee of the associations Endowment Fund. He was interested in New Mills affairs generally and used to be a generous supporter of New Mills Prize Band.
In his younger days Mr Arnfield resided at 'Redgate,' but he eventually went to reside at High Lee Hall, which had for many years been the home of his father. It is a delightful place with a charming park, and when he decided to sell it, New Mills Council bought it and New Mills had its first public park.
Mr Arnfield was a typical Victorian immensely devoted to his business to which he gave the closest attention in every detail. He was one of the fine band of industrialists who made New Mills the prosperous town it was until after the Great War. Like other Victorians his religion and his politics mattered much to him and were part of his life. In his own particular line he played his part in making England the wonderful industrial country she became and in her political genius the greatest colonising nation the world has ever known. It was sad that his life closed by seeing the razing of the works he spent a lifetime in building up and another war when his political ideals had always been for peace. But he did his duty well in his day and generation.
The funeral took place at St George's road Methodist Church burial ground. At the families request the obsequies were as quiet as possible.

1937 to the present

It was Councillor J. W. Cochrane declared, 'the greatest day in the civic life of New Mills since the opening of the 'new' bridge which spans the Goyt in Union Road. Many New Mills people of the past generation date New Mills history from the opening of the bridge. Future generations will date it from the opening of High Lea Park.'
A procession headed by Councillor Harry Heap, chairman of New Mills Council left the Town Hall shortly before three o'clock and passed through the crowds on Market Street to St Mary's Road and the gates of High Lea Estate. On arriving at the gates, Councillor Cochrane handed Councillor Heap a presentation key with which to open them. The key was inscribed 'presented to Councillor Heap J.P. Chairman of New Mills Urban District Council. Opening of High Lea Park August 7th 1937.
Immediately the gates were thrown open hundreds of people passed through them. A huge crowd gathered to see the formal opening on the terrace in front of High Lea Hall.
Councillor Cochrane called on Councillor Heap to declare the park open. 'I feel today' said Councillor Heap, 'that New Mills is taking another step forward. There is no such thing as standing still, we are either going forward or slipping back. It is up to the council and those who may come after to see to it that New Mills keeps on the path to progress. High Lea Hall Estate has been looked upon with longing eyes for a long time by quite a large number of people as a place suitable for a public park. From this date it will be the town's first public park. I have great pleasure in declaring the park open.' Councillor Cochrane replied 'New Mills people ought to be proud that the park was not a gift, but purchased with their own money. Mr Arnfield, the former owner had confided that he was heartily glad that the council had acquired it.'

Since 1937 High Lee Park has been the familiar playground of generations of local children and played host to a multitude of public events. It has developed and evolved with the times and with use, but many of the original features remain. The plantation shown on the census of 1841 is now known simply as the woods, but it has stood and evolved for over 160 years. Recent years have seen it extended and now supplemented by a community orchard of over 100 trees.
The house and other buildings have seen few external changes. The upper floor of the house has been home to a succession of Head Gardeners and the lower floor until the late 1980's housed the local clinic. Since the late 1980's it has been home to High Peak Arts.